Develop your own business plan for the recovery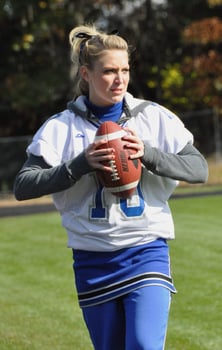 For those who make their living in commercial real estate, 2009 was a real challenge, but we are not out of the woods yet.As GlobeSt.com reported, "Although a few glimmers of economic improvement have been noted recently, such as better than expected employment numbers in November 2009 and positive GDP growth in the third quarter … investors believe the road to recovery for the U.S. economy and commercial real estate will be a long and bumpy one … until consistent job growth occurs, rental rates and net operating incomes will continue to dip further."As has been often stated, it takes jobs to fill buildings. But the other concern for commercial real estate is debt. A great deal of commercial debt is rolling in over the next five years. It is estimated that upwards of $160 billion of commercial mortgages currently are in default. Federal policymakers (and regulators) will control what is going to happen. Current signals are encouraging loan modifications and extensions for creditworthy borrowers "in some cases, even if a property's current value is below the loan amount."The FDIC has sent a strong message that mass fire sales are not likely. Thus, with all these concerns, acquisition financing is hard to come by for investor properties but not for owner-user properties. It is all about cash flow. If there is (and will be) cash flow, then there is interest in financing the deal. For properties lacking cash flow, workout strategies need to be developed, and financing will be harder to secure. This will change (to the upside) once employment stabilizes and starts to grow consistently.It is ironic that "opportunistic" buyers are still on the sidelines, waiting for better deals. This ties to a general sense we have not hit bottom yet, but once we do there should be ample capital in play.For the real estate practitioner, the focus is on owners and users. They need space to run their businesses today. The investors will be around but not much in play for several more quarters.It is curious that in the world's largest economy, we are waiting for the government to lead us out of the doldrums. Some of the legislation coming forward after the meltdown is just plain stupid. At a minimum, it is an overreaction, but several proposals simply do not make sense in any environment. Add to this governmental need for revenue, suddenly new taxes and fees are springing up.For example, the extended COBRA (health insurance for laid off workers) benefits are a good idea, but who is going to pay for it? Unemployment insurance is up. Some employers are looking hard at all these costs before hiring or rehiring anyone. Hence, the "jobless recovery" news abounds.The future is even more difficult to discern as health care and education have been the two biggest economic engines, particularly in New England. With the slowdown in the overall economy, consumers are having to think twice about what they can afford and what constitutes a good expenditure. Colleges are hunkering down for a rough patch. Income is down, portfolios are down, expenses are inching up and new demand is weakening.Many young students cannot afford to go to school, or at least to four-year liberal arts colleges. Tech schools and community colleges are seeing big gains as students and their parents closely examine the value proposition. Medical care is just behind, especially with a new national plan one to two years out for implementation.So 2010 bears watching. What governments do and what consumers do will greatly impact what businesses can and will do. One key element will be confidence and optimism. The Obama Administration needs to boost both of these if we are to see a measurable uptick late in 2010 or early 2011. But we are misguided if we expect the public sector to do it all. We need to develop two-to-three-year business plans in the private sector as well, and put our collective shoulders to the wheel.
Bill Norton, president of Norton Asset Management, is a Counselor of Real Estate (CRE) and a Fellow of the Royal Institution of Chartered Surveyors (FRICS). He can be reached at wbn@nortonnewengland.com.