Defense says mom didn't kill girl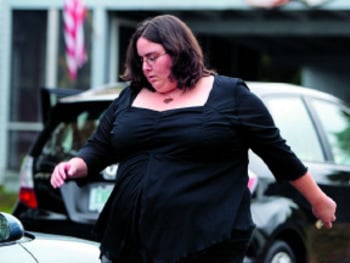 NASHUA – What happened to Rylea Belonga was no accident.
Rylea was murdered; everyone agrees on that much..
"This trial is about three things: what, when and who killed her," Assistant Attorney General Ben Agati told jurors during his opening statement..
Prosecutors charge that Rylea's mother did it. Nicole Belonga, 27, of 65 Alder Drive, is charged with second-degree murder and could face up to life in prison if convicted..
Belonga's lawyers pin Rylea's death on David Kaley..
"The issue in this case is very simple: who killed Rylea Belonga," public defender Dorothy Graham said. "Nicole Belonga did not kill her daughter. She is innocent." Rather than raise free-floating doubts or alternative explanations, Graham said the defense will accuse the babysitter's boyfriend, who was with Rylea when she collapsed into seizure.
Their opening statements Tuesday afternoon came after jurors toured Belonga's home and the former home of her babysitter, Angie Baldwin, at 52B McKean St.Belonga had dropped Rylea off with Baldwin at about 7:50 a.m. Jan. 6, 2006, before heading to Elm Street Middle School, where she worked as a paraprofessional helping a special needs student. Less than an hour later, Baldwin came home from a quick trip to the neighborhood market to find Rylea convulsing on the floor and Kaley taking her pulse and checking her pupils with a flashlight, lawyers told the jury.
Belonga's trial is expected resume this morning and last about three weeks, and both sides warned jurors that they are in for a seminar of sorts.
"We're going to have a lot of doctors here. A lot of doctors are going to testify," Agati said, adding later, "You're going to get a crash course in brain injury of children . . . You're going to become educated throughout the course of this trial." Rescuers could tell Rylea Belonga was in bad shape, and doctors at the emergency room at Southern New Hampshire Medical Center ordered toxicology tests and a CT scan of her head.
"The results were frightening. The left side of Rylea's brain was so massive, was so swollen . . . . immediately the doctors knew that she needed more help than Southern New Hampshire could give," Agati said.
Rylea was airlifted to Tufts New England Medical Center, where experts soon realized she had suffered massive brain damage, Agati said.
While Rylea was flown to Boston, her mother was driven to the Nashua Police Department. Agati and Graham also urged jurors to pay close attention to the video recording of Belonga's interview with detectives Jan. 6, 2006, both for what she and they said and how she acted.
"The state will tell you that based on Nicole's own words, she killed Rylea. That is simply not true," Graham said. "What Nicole said to police about Jan. 5 in no way shape or form could have killed Rylea." Rylea Belonga had suffered from massive swelling to her brain, caused by damage to one of the major arteries in her neck, Agati said. Her eyes were bloodied and damaged in a way that doctors said could have been caused only by violent shaking or extreme trauma such as a gunshot or knife wound.
"There were no surgical options. Nothing could be done," Agati said. "Rylea's condition was grave when she was admitted to New England Medical Center, and that never changed. Within a day or two, all hope was gone." Doctors ran various tests to rule out any other possible causes for Rylea's injuries, Agati said, and the Massachusetts chief medical examiner later ruled her death a homicide, the result of traumatic head and neck injuries caused by child abuse.
Doctors in Boston concluded that Rylea's injuries must have taken place at least six hours (and as many as 24 hours) before her first CT scan, Agati said. As confident as those doctors claim to be, Graham said at least one other medical expert will testify that she must have been injured immediately before her seizure, an hour at most.
"This is a tragic case. A child has died. Nicole Belonga has lost her daughter, and she is now being falsely and wrongly accused of killing her."