Couple accused in bogus robbery tale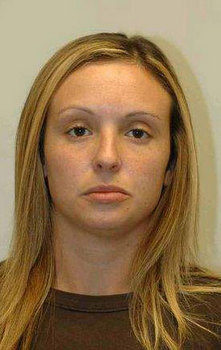 On Monday, a Manchester man was arrested on insurance fraud charges stemming from what police say was a bogus robbery report last year in Nashua.
On Wednesday, police arrested his wife, too, saying she helped by hiding her wedding and engagement rings, and claiming they'd been stolen. Jessica Vaal, of 25 Laval St., Manchester, is charged with falsifying evidence, a felony, and making a false report to police, a misdemeanor, Detective Lt. George McCarthy said.
Her husband, Shannon Vaal, 36, was arrested Monday on a warrant, police said, charged with insurance fraud and making a false report to police. Police claim that Shannon Vaal was lying when he reported last winter that he'd been mugged at gunpoint along Spit Brook Road.