Comcast crews to aid playground cleanup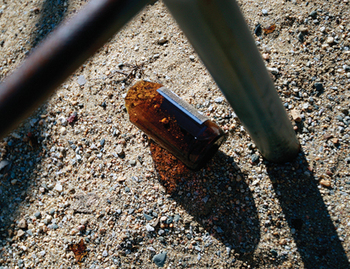 NASHUA – A distressed, inner-city playground will soon get a facelift thanks to volunteers from the city and from Comcast.
Responding to media coverage of a woman's efforts to clean up a playground in the Bronstein apartment complex, Comcast officials added the playground to a list of sites to be improved on a companywide volunteer day.
Comcast employees will roll up their sleeves to spruce up the playground Sunday, April 26 – a day after Comcast's scheduled volunteer day at other sites. The volunteers be assisted by AmeriCorps VISTA workers from the city's Urban Programs Department.
A Comcast worker, Chris Larcome, saw a news article in The Telegraph about the playground and recommended the site as a location for the volunteer day, said Nick Leuci, the company's vice president of government relations and community investment.
When the recommendation ultimately reached him, Leuci said he thought what better place for the company volunteers to help out in the community.
The Comcast volunteer program began in 2003. This year, 50,000 company employees will participate at 500 different sites, Leuci said.
The Bronstein playground gained attention through a single mother's campaign.
Maria DeLeon thinks the playground has been treated more like a dump than a place for children to play. The area has been littered with everything from soiled diapers to beer bottles, and the few pieces of equipment are defaced with graffiti.
DeLeon has taken up the playground as a personal cause, rallying parents and children around her. She thinks parents will be able to maintain the playground if there's a general cleanup and new equipment is installed.
The housing complex is managed by the Nashua Housing Authority. The authority approved its inclusion as a site for the Comcast volunteer day, a company spokesman said.