City boy's story stirs kindness before surgery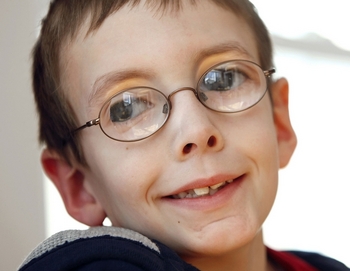 Last week, The Telegraph told the story of Ryan Cavanaugh, a brave 10-year-old boy who would be undergoing open-heart surgery this Thursday.
Ryan suffers from Marfan syndrome, a connective-tissue disorder. Ryan needs to have two heart valves and his aortic root replaced. This will be his second open-heart surgery.
The family learned about the need for the surgery only within the last few weeks.
Ryan's mother, Angela Cavanaugh, couldn't speak highly enough about the support she had been receiving from friends, family and the community of Charlotte Avenue Elementary School, where Ryan is in the fourth grade.
That was before the article ran.
Nicole Dane, a parent at the school, said news of Ryan's story spread even farther after the article was published and led to an outpouring of support from organizations and businesses throughout the city.Among the gestures was a special hat for Ryan provided by the Nashua Police Department and the donation of a free suite for 24 people by the American Defenders of New Hampshire.
In the article, Ryan had said he loved baseball.
B.J.'s and Wal-Mart donated cases of water and juice boxes to the school for its spaghetti supper, held Thursday to raise money for the Cavanaughs. There were also several donations for the bake sale held to raise money, she said.
Thaiadora Katsos Dorow, principal of Charlotte Avenue, said one of the pupils at the school brought in an envelope with all of the coins from his piggybank in it. The pupil said he hoped if he were sick, all of his friends would empty their piggybanks for him, she said.
An anonymous donor visited the school office Thursday and donated a prayer quilt she had put together.
Dorow said it's a beautiful quilt with bugs all over it. In the article, Ryan had said he enjoyed drawing, especially bugs and spiders.