Child's killer returns to NH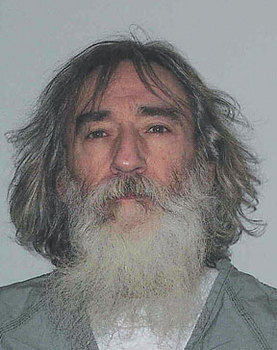 Raymond Guay Jr., who killed a Nashua child in 1973, returned to New Hampshire on Monday and is living in an unknown location in Manchester, where a religious group has offered to provide housing.
Guay was released from a maximum-security federal prison in West Virginia and arrived by plane at Manchester-Boston Regional Airport on Monday with an escort, said Thomas Tarr, chief U.S. probation officer for New Hampshire.
"Guay arrived with an escort, and my staff met him at the airport," Tarr said. "He's cooperative."
The federal office had to work through the weekend to find a place for Guay after the surprise news Friday that he would return to this state.
The Manchester religious group, which Tarr declined to name, "was the only entity that stepped forward" and offered to provide Guay with a place to live, help with employment, counseling and "all the stuff that people need to live," he said.
On Monday, it was not clear whether Guay was immediately being housed by the church group.
A family member who had offered to take Guay recently withdrew the offer, said Tarr, and "therefore he has no family support."
Tarr's staff met with Guay on Monday and went over the regulations with him. Guay will be under three years of what the federal prison system calls "supervised release."
Last week, a civil commitment panel in Washington, D.C., declined to hold Guay, who murdered 12-year-old John Lindovski 35 years ago, for involuntary commitment and treatment. The boy had been missing for a month when his body was found, wearing only underwear, eyeglasses and a watch, at the Lone Pine Hunter's Club in Hollis.
New Hampshire Attorney General Kelly Ayotte asked federal authorities last week to keep Guay out of the state, calling him "an unacceptable public safety risk to our citizens."
Ayotte had also called Guay a "poster child for civil commitment."
Information on why a federal civil commitment panel declined to commit him was unavailable at press time.
On Friday, a federal judge sitting in Los Angeles decided that Guay would not be released in California, where he had spent some prison time.
The decision to return him to New Hampshire from the federal prison in Hazelton, W.Va., probably was made because Guay had never lived in California, except in prison, and his roots are in New Hampshire, Tarr said.
In court papers, Dante Garcia, U.S. probation officer in California said "Mr. Guay would pose an unacceptable risk to the local community if he is released" in California.
California authorities were unable to place Guay in a halfway house.
"The release plan of the (Bureau of Prisons) is to escort Mr. Guay by commercial airline to John Wayne Airport, Orange County and release him with no residence or means of support. As our office has exhausted all options within our district, Mr. Guay will be a transient upon arrival and we will be unable to provide close supervision," Garcia wrote.
Guay served 25 years for killing Lindovski, as well as 10 years for kidnapping an elderly couple after he escaped from the Concord state prison in the 1980s and 14 years for assaulting another inmate with intent to kill in California in 1991.
Guay was never convicted of sexually assaulting Lindovski, so he cannot be committed under New Hampshire's sexual assault law and will not be on any sex-offender registry.
Tarr said he did not meet personally with Guay, who is 60, and said he "didn't hear any concerns about his health" from his staff.
Local enforcement agencies have been notified of his release, Tarr said.
Bud Fitch, deputy New Hampshire attorney general, said Monday that his office is "very concerned" about Guay living here, but "we were assured that federal authorities will watch him."
"State, county and local" authorities will be on alert, he said, but "they can't park outside of his house and watch him every minute of the day."
The Guay case is one of a few past cases in which a prisoner is released for a crime that would have earned a life sentence today.
"He is not covered by protections in place in New Hampshire," Fitch said.
Charlotte Davis, mother of John Lindovski, said Monday from her home in Colorado that she has very mixed feeling about her son's murderer living in New Hampshire.
"I wish it was Johnny who was released," she said. "I have a dreadful feeling in my heart, and I'm hoping and praying that (authorities) will be right on top of this."