Chamber of Commerce seeks nominations for 'community heroes' awards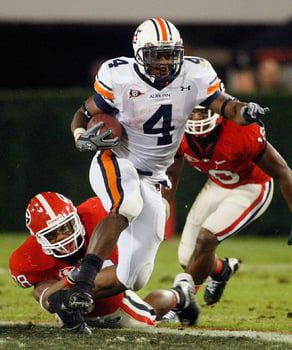 When December's ice storm was over it left more than millions of downed tree limbs in its wake.
Among those who depended on friends, neighbors and strangers for the basic necessities of life, it left an overwhelming feeling of gratitude.
To thank the many organizations and individuals for their efforts during the storm and other difficult circumstances, the Souhegan Valley Chamber of Commerce will honor "Neighborhood Heroes and Community Stars" on June 4 during its 21st annual award celebration at Alpine Grove in Hollis.
"Last December we realized how many wonderful people serve our communities," said chamber president May Balsama. "The storm was like a wake-up call. We'd like to celebrate them at the dinner."
The chamber is looking for nominations in five categories: fire departments, police departments, emergency medical services, community heroes and individuals in public service.
To be eligible, the nominee has to either live or be employed in one of the 11 chamber towns: Amherst, Brookline, Greenville, Hollis, Lyndeborough, Mason, Milford, Mont Vernon, New Boston, New Ipswich and Wilton.
Nominations must be received by Friday, May 1, and can be mailed to the Souhegan Valley Chamber of Commerce, 69 Route 101A, Amherst, NH 03031 or faxed to 673-5018.A committee of chamber members will review all nominations and select one winner from each category to receive the Souhegan Valley Star.
History in view
A new kiosk to display the history of East Wilton has been erected in the parking lot beside the police department.
It was built by Selectman Dan Donovan, a furniture maker in his spare time, and put up by the town's Heritage Commission.
The collection of pictures and text filling two panels was prepared by Heritage Commission member Michael Dell'Orto, using materials provided by the Historical Society and several residents.
"The exhibits will change from time to time," Dell'Orto said.
This first exhibit focuses on the Whiting family and The East Village, now the downtown area.
A new cane
Lyndeborough's Boston Post cane is retiring on its 100th birthday.
Historical Society President Helen vanHam presented the Board of Selectmen with a replica of the Boston Post cane during their regular meeting earlier this month.
The selectmen said a display case will be made for the original cane.
The cane was presented to the town in May 1909 by the former Boston Post, part of an advertising program to increase the newspaper's circulation.
How many canes were distributed is not known, since many of the Post's records have been lost.
Lyndeborough's cane was first presented to Daniel B. Whittemore, who was 90 in
August 1909.
A list of all cane holders is being compiled and will be posted with the original cane.
Selectmen said they will now determine who the next holder should be, having narrowed the list to two or three people.
Flush away
The Merrimack Village District will be flushing main water lines and hydrants in the following areas between April 27 and May 1, 8:30 a.m. to 3 p.m.:
Cathy, Center, Constance, Depot, Elm, Front, Maple, McElwain, Pine, Pleasant and Wheeler streets; Back River, Bedford, Cabot, Davis, Lyons and Woodridge roads; Bramber, Chapel, Kittredge and Priscilla lanes; Matthew, Ministerial and Roundtree drives; Ravencroft and Vista ways; Harris Avenue and Daniel Webster Highway.
Flushing is done to jar naturally occurring sediment from within pipes.
This can cause temporary water discoloration, low water pressure and minor street flooding.
For questions, call the district at 424-9241, ext. 100.
Around the Towns was compiled by staff writers Karen Lovett, Daymond Steer and Kathy Cleveland and correspondent Jessie Salisbury.