Book benefit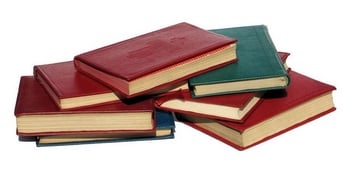 Are you looking to get rid of your used books?
The Southern New Hampshire HIV/AIDS Task Force is raising money through donations of new and used books, CDs, DVDs, videos and audio books. The group has obtained a drop-off donation container for residents, businesses and others who wish to contribute books they no longer use and would like to repurpose, while also raising money for the organization.
The task force is a nonprofit organization working to increase the quality and availability of knowledge, services and resources in all matters relating to HIV infection and AIDS to people in southern New Hampshire regardless of race, religion, ethnicity, disability, gender, age or sexual orientation.
Task force members also provide important community-based HIV prevention education and direct services to people living with HIV and AIDS.
The gray book donation container, distinguished by its lively purple and yellow signs, is in the parking lot of the task force's headquarters at 12 Amherst St.Donations are accepted at any time. Funds earned through items donated will directly benefit the funding of the HIV/AIDS Task Force.
Items donated could be repurposed and given to schools, libraries or other groups in need, sent overseas to troops, given to teachers for their classrooms, or sold in book sales and online.
For more information, visit www.GotBooks.com or call 1-978-396-6026.