Bondholders question consulting firm's role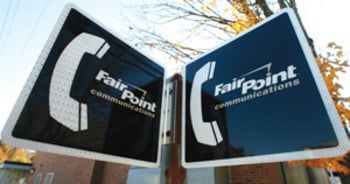 Is FairPoint Communications seeking $30 million in concessions from its unions to fund a special $30 million pre-bankruptcy deal with Capgemini, the key consulting firm in FairPoint's disastrous back-office transition in its takeover of Verizon's landlines?
No, said FairPoint emphatically.
"One has nothing to do with the other," said Jeff Allen, executive vice president of northern New England operations for FairPoint.
But the symmetry is intriguing, as is the role of Capgemini — which referred all questions about the deal to FairPoint — in the whole affair.
On the one hand, there are the unions, which vehemently opposed Verizon's sale of its landlines to FairPoint, arguing that the company simply didn't have the expertise and the financial wherewithal to handle the operations. They argue that they already made enough concessions and don't want to give $30 million more.
On the other hand are the experts that are supposed to be working on that transition. Capgemini is a giant international company, with a U.S. headquarters based in Atlanta and boasting a staff of 83,000 and revenues of $12 billion a year.
FairPoint owed Capgemini nearly $50 million for at least a year's worth of work, making the company an unsecured creditor. Under FairPoint's bankruptcy plan, all unsecured creditors would get no money up front. Instead, they would receive a prorated portion of 2 percent of the new company that emerges from Chapter 11 reorganization.
But Capgemini got a special deal under the plan. FairPoint paid it $15 million two weeks before the bankruptcy filing, with the promise of paying it $15 million on Dec. 31. Only $20 million would be counted as unsecured debt (though that will still make Capgemini the largest unsecured creditor, next to the bondholders.)
And Capgemini would continue to accrue receivables after the bankruptcy filing — $5 million over the next two months – according to FairPoint's budget submitted to the bankruptcy court in New York City.
'Very important to us'
Bondholders lashed into a deal that allowed these consultants to receive three-fifths of their debt in cash while they would get no cash at all.
Indeed, according to the bondholders, the Capgemini debt might have been the reason that FairPoint needed another $25 million from bondholders. The bondholders' refusal to provide the money was the last straw that pushed the company into bankruptcy.
According to the bondholders, the liquidity issue FairPoint was facing was due to "a 'one-time' issue associated with a settlement with Capgemini."
The decision to pay off the consultant "whose incompetence has led to disastrous operational and infrastructural problems for the company, is incredible" and "smacks … as a preferential or fraudulent transfer," wrote the bondholders in their filing criticizing FairPoint's bankruptcy plan.
But FairPoint said it simply needs the money in order to operate.
"It is simply that they are very important to us to keep improving our customer service every day," said FairPoint chief executive David Hauser of Capgemini in an interview with NHBR. It is important "to keep them on board and motivated to do the job," he said.
It's one thing to bid out the work at the beginning of a contract, "but if you are well down the road, you have to consider who has the knowledge," said Hauser.
Unions, however, said the same thinking should apply to them. They have criticized the $30 million concessions figure as arbitrary and warned that it might lead to layoffs. Hauser was non-committal on the layoff question.
"We keep running a business where we have to control costs, and we will make those decisions as we go forward," he said.
Neither Hauser nor the unions would say much more because they are in negotiations.
'Defective' systems?
FairPoint expected that the transition from Verizon would be difficult, "but the magnitude of the difficulties experienced were beyond FairPoint's expectations," according to the company's chief financial officer, Alfred C. Giammarino, in a lengthy affidavit filed on Oct. 26 in bankruptcy court.
Giammarino said FairPoint incurred $28 million in extra expenses due to unforeseen difficulties.
Capgemini put 500 people to work on its $100 million-plus contract with FairPoint, part of the consulting firm's increasing reliance on its new "Rightshore" program. In that program, some 350 people were working from India, according to Capgemini's 2007 annual report.
This worried some regulators.
In May 2007, the Vermont Department of Public Service said that "a team of this size and in multiple locations is difficult to manage effectively" and "offshore development may result in misimplemented customizations to the software applications."
The department also said that the firm did not have experience in converting "mass market telephone services."
In 2009, the public advocate of the Maine Public Utilities Commission squarely put blame for the disastrous transition from Verizon to FairPoint on Capgemini.
"There is little doubt that the causes of FairPoint's service provisioning, order flow-through and billing problems are the defective back-office systems that Capgemini supplied to FairPoint," wrote William Black, deputy public advocate.
To date, "FairPoint has not provided, and the Commission has not required, a showing that FairPoint is holding Capgemini to the terms of its contract," he wrote.
<p>
Bob Sanders can be reached at bsanders@nhbr.com.