Boire Field to get $2.5m for repair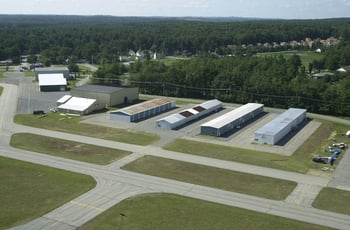 NASHUA – Stimulus money continues to fly into the area, as Boire Field landed $2.5 million to rebuild an airport ramp.
The federal funding will replace a 36-year-old ramp that has seen better days, airport manager Royce Rankin said.
"It has some pretty big cracks in it," Rankin said.
Boire Field officials learned the airport qualified for stimulus money about two weeks ago. The $2.5 million is part of an anticipated $5.6 million the state is expected to receive for aviation projects.
One aim of the overall federal $787 billion economic stimulus package is to create or save jobs.
The $2.5 million for the airport ramp will go to a local contractor.
Hard Times
Seven general contractors that deal in earthwork have responded to an advertisement Boire Field ran last week, Rankin said. The airport held a pre-bid meeting Monday, he said.
"It's good for the airport, and it will put people to work," Rankin said.
Technically, the ramp is also known as an apron. It is where planes are parked, unloaded or loaded, refueled and boarded.
The ramp that will be rebuilt is one of five at Boire Field. Daniel Webster College's aviation program has about 20 planes on the ramp, and GFW Aeroservices uses it, Rankin said. It sits in front of the control tower.
It is 250 feet by 850 feet. It has a large drainage system underneath, and has poles that allow planes to plug in for heat, Rankin said. With the rebuilding, the ramp will get new lighting, he said.
Rankin and staff are now busy filling out an abundance of necessary paperwork, he said.
The project fits the Obama administration's cited requirement that work funded through the stimulus package be "shovel ready."
Experts debate what that means exactly, but the consensus is that it should be work that is almost ready to go upon release of funding.
Rankin said the airport project has to be "shovel ready" by June 17. It's pressing, but the airport will meet the deadline. Without the stimulus money, the ramp rehabilitation would have happened, but not in the near future, he said.
Also included in the $5.6 million the state will receive for aviation projects is $1 million for an aircraft rescue firefighting vehicle for Manchester-Boston Regional Airport.
It is unclear how the fire truck will directly boost the New Hampshire economy. In announcing the purchase last month, Sen. Jeanne Shaheen and airport officials said it would protect the safety of people flying into and out of the airport and thus protect the state's economy.