Board to let principals set allergy policy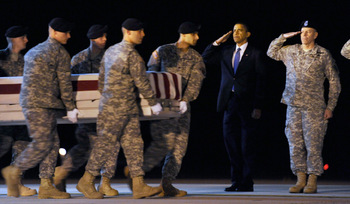 BROOKLINE – The school board Monday night unanimously passed a policy that gives administrators the authority to deal with situations where a student with life-threatening allergies is attending their school.
The policy, which was instituted on a temporary basis in January, does not require specific procedures. It was developed as a result of a controversial ban on peanut products and other foods made in facilities that produce peanut products that was instituted at Capt. Samuel Douglass Academy. That policy, created in January in response to a student with a life-threatening allergy to peanuts, also includes a daily check of children's lunch boxes.
"There's no change now," said Lorraine Wenger, principal of the academy that serves grades 4-6, adding that the school nurses in her building and at the Richard Maghakian Memorial School, which houses the lower grades, will be reviewing the procedures periodically.
Under the adopted policy, administrators at the two elementary schools must review the policy annually. Procedures, established year to year, must be based on specific cases.
Wenger said the adopted policy, which shifts responsibility from the school board to the principals, is a small price to pay to protect a child.
"It's an inconvenience for everybody, but we recognize that the safety of a child depends on our vigilance," Wenger said.
Since implementation of the safety procedures at the upper elementary school, both the lunch box check and the ban on food exposed to peanuts has become routine, she said.
Wenger said parents "have been terrific" about cooperating.
Not everyone in town has been happy about the restrictions inside the school.
Mary Kay Mac Farlane, the former school board secretary who resigned recently in protest over the allergy procedures at Samuel Douglass, collected 75 signatures from registered voters, a mix of parents of young children and others, objecting to the restrictive procedures. She presented the signatures to the school board Monday night.
"We want them to get a more moderate policy. We understand the need for the anaphylactic child, but we don't feel the current measures are reasonable and working," Mac Farlane said recently.