Bigger states balk at chipping in for N.H. transmission lines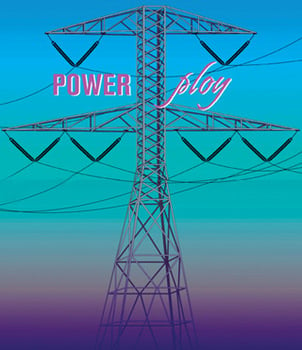 Positions taken by officials in Connecticut and Massachusetts are thwarting plans to construct several renewable energy projects in New Hampshire's North Country.
Governors of the six New England states met July 9 for their New England Governors Conference meeting in Boston to discuss energy and try to forge, among other things, an agreement on funding new transmission lines to bring electricity from remote wind and biomass power plants in Vermont, Maine and New Hampshire to the urban centers on the Eastern Seaboard.
The state chief executives met in private for what was reported to be some free and candid bargaining, but participants later confirmed that New Hampshire will likely have to go it alone if it wants expand transmission capability in Coos County in order to make renewable energy projects with a total of between 300 and 400 megawatts a reality.
While Noble Energy last week applied to the Energy Facilities Site Evaluation Committee to build a $275 million, 99-megawatt wind farm on four mountains in Coos County, that project will use up most of the carrying capacity in the existing 100-megawatt transmission line that loops from Littleton to Berlin, Colebrook and back.
Without expanded transmission capacity, developers proposing another 300 to 400 megawatts of wind and biomass projects would have to put their plans in mothballs. They have balked at the prohibitive cost required to build additional transmission capacity in a region of ridgeline gales and vast forests. Collectively, these private interests would have to pay about $200 million for such a project, according to a New Hampshire Public Utilities Commission study issued last December.
Renewable power projects compete in the open market like the traditional coal and gas-fired plants that still generate most of the power in New England. The six New England states – through ISO New England, the regional power grid — traditionally help the old-line plants by building new power lines.
But Massachusetts Secretary of Energy Ian Bowles said that asking the collective New England states to bear the cost of constructing transmission lines for rural renewable energy projects isn't the answer.
"Renewable plants have an enormous subsidy under the renewable (energy) portfolio laws," Bowles explained. "If they still can't compete, they probably shouldn't be built."
Those portfolio statutes require energy retailers to provide a bigger percentage of their electricity each year from renewable energy sources like solar, hydro, wood, landfill gas or wind plants. The 2007 New Hampshire renewable portfolio law requires 25 percent of the state's electricity to come from renewables by the year 2025.
Under the law, renewable energy generators earn renewable energy credits, known in the industry as "recs," that they can then sell to buyers who might otherwise pay alternative compliance fines. It can be a lucrative revenue stream.
When it comes to building new transmission lines in New England, the cost-sharing formula keys on a state's consumption of power. Massachusetts pays 48 percent of the expense, Connecticut pays 27 percent. New Hampshire pays about 10 percent.
During the July 9 meeting, New Hampshire Gov. John Lynch said the chief executives and their aides certainly weighed the importance of renewable energy projects.
"We asked for some proposals at our fall meeting to deal with renewables as a region," Lynch. "We can generate renewable energy up north, but there's no way to get it all into the grid. I think the group understands that."
Ten days later, an ISO New England task force debated the transmission line dispute and reportedly reached much the same sticking point as the governors.
Donald Downes, chairman of the Connecticut Public Utilities Commission, sent the stakeholders a letter July 10 opposed to even researching the economic benefits of new transmission capacity from remote power plants, at least before everyone agrees on all the specific criteria for making the entire region pay for it.
"Such gaps in the rules will continue to impede our progress until they are resolved," Downes warned. "The best way to identify the lower cost alternatives and the most beneficial project proposals is to compare competing proposals rather than a 'gold rush' approach in which individual proposals are examined in isolation on a first-come, first-served basis."
Paul Hibbard, chairman of the Massachusetts Department of Public Utilities, wrote an even stronger opposition letter in June challenging the authority of ISO New England to set transmission-line policy for renewable projects.
He called said it is "premature and inappropriate" to begin a conceptual study of the costs and benefits of new the transmission lines, as ISO-New England plans to do this fall.
Hibbard called first for "agreement on the analytical and modeling approaches, and clear delineation of the practical outcomes that flow from such studies with respect to resource allocation and infrastructure cost allocation."
Nevertheless, Erin O'Brien, a spokesperson for the regional grid, said it plans to conduct three economic studies by the end of the year.
The first would evaluate 1,200 megawatts of hypothetical wind and biomass power in Vermont and New Hampshire and 1,200 megawatts of wind in Maine.
The second would look at 1,200 megawatts of possible wind farms offshore in Rhode Island and Massachusetts. The third would evaluate the impact of linking 2,400 to 4,800 megawatts of potential hydro, wind and nuclear energy from Quebec and New Brunswick into New England. She said the evaluation criteria would include: the expected cost savings to the region, if any; the reduction in harmful environmental emissions; the effect on the reliability of electricity; and the projected change in costs for ratepayers.
Bob Ethier, the ISO's vice president for market development and co-chair of the regional transmission line task force, said the studies would specifically estimate the renewable energy credits those projects might yield and any reduction in carbon and nitrogen releases from smokestacks.
"Our goal is to foment a lot of discussion among the states, a lot of back and forth," Ethier said.
Attorney Seth Kaplan of the Conservation Law Foundation, who is tracking the debate, observed, "Not surprisingly, the ones who see themselves as paying for it (the new transmission capacity) are seeking the answers. There is a real doubt whether the New England states have the political will to pay for the kinds of transmission needed in New Hampshire and Maine."