Beyond performance: 8 benefits your business may realize from SD-WAN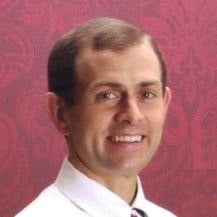 SPECIAL ADVERTISEMENT
Whether your business is a large, multi-site operation or an emerging small or mid-sized company with just one location today, chances are good that you rely on network connectivity. Software-Defined WAN (SD-WAN) can help improve your company's network performance and lower the risk of costly network downtime. Implementing SD-WAN also gives you a scalable solution that can continue to benefit your organization's network performance as your business grows and expands.
Here are eight benefits to consider:
• Visibility. Even if your business just needs a single-site solution, you can still benefit from improved visibility into your network when using SD-WAN.
• Moves, Adds and Changes. The enhanced visibility that comes with SD-WAN can also help you recognize where to make changes to your network and your future strategies. When you use SD-WAN, those changes are also fast and seamless. This means you can grow to use more bandwidth and avoid downtime.
• Flexibility and Scalability. SD-WAN can accommodate changing networking demands, giving you flexibility and peace of mind — you don't need to make costly IT infrastructure changes as your business needs evolve.
• Application Quality of Service (QoS). Application aware overlay QoS follows pre-defined traffic classes, and follows business policies and priorities.
• Security. SD-WAN can improve your network security with zero-touch provisioning, secure connections, IPSec tunnels and more.
• Performance. As discussed more fully below, SD-WAN provides continuous monitoring and on-demand remediation, limiting or eliminating system downtime.
• Dynamic Multi-Path Optimization (DMPO). DMPO means your traffic is automatically steered to a different channel when issues arise, helping keep your business running effectively and efficiently.
• Cost Efficiency. Your company's costs associated with using SD-WAN will depend on the extent to which you use the technology. In general, SD-WAN can create network performance and information security cost efficiencies.
• Improved network performance is just one of many positive outcomes your organization may realize from using SD-WAN. As you scale your business to use more bandwidth, implement multiple WAN circuits, and migrate services to the cloud, you may realize the impact of all of these benefits in different ways.
Protection to Make Sure Key Systems are Functioning
Even if you don't take advantage of DPMO functionality mentioned above, your company can still realize the performance benefits associated with SD-WAN. That's because SD-WAN provides on-demand fixes ("remediation") for priority applications that are network sensitive when problems occur. When it is impossible to "steer around" problems, these remediation measures are applied automatically so you can be confident your company's mission critical applications will get the bandwidth they need.
Continuous Monitoring
Both single-circuit SD-WAN and multi-circuit SD-WAN implementations offer continuous monitoring. This means the performance is automatically profiled and configuration changes can be deployed quickly and easily when necessary. Because link quality and capacity are monitored on a continuous basis, there is real-time feedback when remediations are necessary.
Use Case Example for SD-WAN Performance Benefits
No matter what size your business is, it's important to use your bandwidth efficiently. That's particularly true for small businesses.
For a real-world example, consider this scenario: an employee is streaming music or video clips on their lunch break, or is uploading videos and files to their social media profiles from their work computer. If you don't have a way to manage and continuously monitor network traffic, you may not have the bandwidth you need for your critical business applications.
When using SD-WAN to optimize your highest priority applications, you can be confident that the bandwidth and connectivity you depend on will be there when you need it for your critical business applications.
Is SD-WAN is Right for Your Organization?
SD-WAN provides improved performance and data capabilities; greater flexibility and scalability; and the opportunity to fine-tune your bandwidth needs — all in a cost-efficient manner.
To learn more about the potential benefits of SD-WAN, contact Consolidated Communications today.
James Player, product manager of commercial data at Consolidated Communications, has over 20 years of experience as a product manager and network engineer in the telecommunications industry.