Belonga jury fails to reach verdict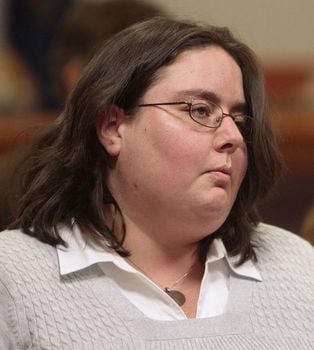 NASHUA – Jurors deliberated all day Wednesday without reaching a verdict in the case of a mother accused of killing her 21-month-old daughter in 2006.
Nicole Belonga, 27, of 65 Alder Drive, Nashua, could face up to life in prison if convicted of second-degree murder, though the charge carries no mandatory minimum and typical sentences are less than life.
Rylea Belonga died in January 2006 of brain injuries that doctors testified could only have been caused by violent abuse, including shaking and some sort of blow to the head.
Prosecutors contend that the timing and onset of Rylea's symptoms proves that Belonga caused her daughter's death, while Belonga's lawyers blame a baby sitter's boyfriend, who was with Rylea when she collapsed.
A large group of family and friends joined Belonga on Wednesday for the waiting, always a difficult time for anyone emotionally invested in the outcome of a case.
The jury heard just over two weeks of testimony, including hours of highly technical information from medical experts, and it is not unusual for deliberations to take a few days. A jury verdict must be unanimous; all 12 jurors have to agree.
Jurors are not sequestered in New Hampshire. They can go home at night, with strict orders not to talk about the case, or read about it in the news. The state pays jurors $20 a day, a hardship for those whose employers don't compensate them for the time. During deliberations, there's an extra perk: the court buys lunch, generally from a local sandwich shop.
While it's impossible to predict how a jury will decide, or how long they might take, this reporter has observed that verdicts are seldom reached before lunch.
The state courts Web site has a whole section devoted to jury service:
www.courts.state.nh.us/jury/index.htm.
Andrew Wolfe can be reached at 594-6410 or awolfe@nashuatelegraph.com.