Bank of New Hampshire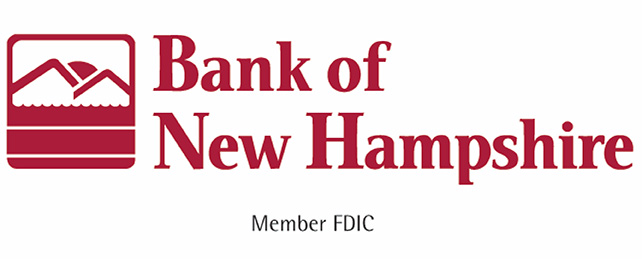 Playing an integral part in New Hampshire's growth since 1831, Bank of New Hampshire continues to showcase a strong commitment to the communities across the Granite State, and maintain itself as a strong and stable financial institution. With dedicated and energetic employees who live and work in the communities they serve, the atmosphere of each office is uniquely its own and reflects its specific location around New Hampshire.
Bank of New Hampshire is a mutual organization, focused on the success of the bank's customers, communities and employees, rather than stockholders. Over the past years, Bank of New Hampshire has continued to operate profitably and has grown in size and financial strength.
The mission of Bank of New Hampshire endures:
"Bank of New Hampshire is the premier, independent, full-service bank in New Hampshire. Our mission is to:
• Exceed our customers' expectations by providing the finest quality customer service in a courteous, friendly and professional manner.
• Provide a positive and supportive atmosphere for our employees where they take satisfaction in being part of the Bank of New Hampshire team and take great pride in the bank and in building strong customer relationships and delivering superior customer service.
• Support and enhance the communities where we live and work."
The core values at Bank of New Hampshire continue to be integrity, teamwork, excellence, commitment to our employees and communities, accountability, urgency and trust.
What we do:
Bank of New Hampshire provides deposit, lending and wealth management products and services to families and businesses throughout New Hampshire and Southern Maine. With 24 banking offices and assets exceeding $1.5 billion, Bank of New Hampshire is the oldest and one of the largest independent banks in the state.
Our ideal candidate:
We seek individuals who take great pride in being part of a team that provides an unparalleled customer experience, with a desire to learn new things and to be challenged. While experience in our industry is helpful, we focus more on the interpersonal fit within the team and the culture as a whole — the ability to develop strong relationships is a must!
Why we are a great company to work for:
As a mutual bank we are committed to our customers, employees and the communities we serve, and recognize that greatness comes from more than a competitive compensation package. Our passion for building strong relationships both internally and externally gives employees an opportunity to develop partnerships that not only contribute to the success of the organization and the communities it serves, but to their own growth and development as well.
Internships, apprenticeships and training programs:
Our strategy for learning and development is based on the belief that training and education are at the core of our success, and are ongoing. Employees are provided multiple opportunities to learn and grow, and are encouraged to explore opportunities for advancement in their position or into other areas of the bank by taking on higher levels of responsibility or through informal job shadowing, mentoring and exposure to new learning.
Positions available:
• Bank Services Representative
• Commercial Lending Officer
• Business Development Officers
• Credit Analyst
• Branch Manager
• Mortgage Lending Officers
• Mortgage Loan Underwriter
Special benefits and perks:
Our benefits package includes Health, Dental, Life & LTD Insurances and a matching 401(k) Retirement Program, however, BNH provides a variety of unique offerings to its employees. BNH has partnered with Granite State College to offer a 100% Tuition Assistance Benefit to employees enrolled in an approved degree program, allowing for up to 4 courses per year. We offer tuition assistance for other educational endeavors. Reflecting our mission to support the communities where we both live and work, our Volunteer Time Policy allows employees to use paid time to volunteer for the benefit of their community. BNH also provides each employee with a birthday holiday, allowing them a paid day off during their birthday month. To assist our employees with unforeseen medical expenses, our Deductible Advance Program allows staff to request an advance to cover those expenses, repayable via payroll deduction. Pet insurance is also available for our pet lovers!
Comments
comments