BAE Systems boosts FIRST support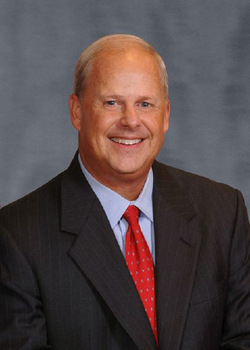 BAE Systems is increasing its contribution to FIRST (For Inspiration and Recognition of Science and Technology) to more than $1 million annually through donations of money, resources and employee volunteering.
By increasing its level of support, BAE becomes a "Strategic Partner" of FIRST, and the largest corporate contributor to the FIRST robotics competition.
BAE also will fund competition team grants and college scholarships for FIRST students attending select universities across the United States.
"FIRST is an amazing, inspiring organization that makes math and science fun for kids through teamwork and friendly competition," said Walt Havenstein, president and chief executive of BAE and a FIRST board member. "Our donation is an investment in the future high-tech workforce BAE Systems and America will need in the 21st century."
BAE Systems has supported FIRST and the robotics competition since the early 1990s, shortly after the not-for-profit organization was founded by inventor Dean Kamen to foster competition by high school students and their team-assembled robots. Since then, more than a dozen former FIRST participants have been hired by BAE Systems, and many more have interned in the company's labs and offices.
During the 2008 season, which runs from January through April, students build robots to compete and co-operate in three-team alliances at Regional events and the FIRST Championship.
In this year's game, "FIRST Overdrive," robots are designed to race around an oval track, move large balls around the track, and pass the balls over or under a 6-foot-6-inch overpass. Robots may be programmed for autonomous movement and operated by radio control.
Of the more than 1,300 teams participating in the 2008 season nationwide, BAE will directly support up to 60 teams located near BAE Systems sites in 12 states and the District of Columbia. The company also will sponsor seven of the 41 FRC regional events as well as the FIRST championship, which will be held April 17-19 in Atlanta.