Avery building will become home to veterans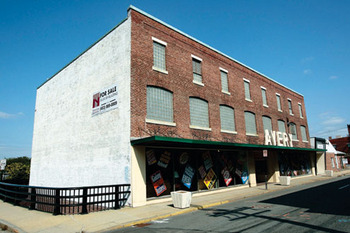 NASHUA – A former downtown furniture store soon will provide housing for homeless veterans.
When Avery Furniture closed last fall, Harbor Homes eyed the 29,000-square-foot building at 59 Factory St. as a site to house several of its programs.
Initially, plans called for using the building to also house Keystone Hall, a treatment center for alcohol and drug addiction now on Pine Street Extension.
However, the building lacked the proper floor-to-ceiling height and other requirements, said Peter Kelleher, president and chief executive officer of Harbor Homes.
"We're continuing in our efforts to find Keystone Hall a place," Kelleher said.
Still, all systems are go and funding is in place to purchase the furniture store and rehabilitate the building into 40 apartments for temporary housing of honorably discharged U.S. veterans, Kelleher said.
The total project cost, including money to buy the building, is $5 million, with funding to come from various sources.
One piece of the funding was nailed down Tuesday night, when the board of aldermen voted to commit $330,000 from a federal affordable housing rental grant to the project.Funding sources include the Veterans Administration, New Hampshire Community Development Finance Authority, Community Development Block Grant funds, New Hampshire Housing Finance Authority and others.
Harbor Homes hopes to purchase the building this summer and begin construction in early fall, Kelleher said.
Twenty units would replace veterans housing at 440 Amherst St., Kelleher said.
Combined with temporary veterans housing at Buckingham Place on Spring Street, the city would have a total of 60 apartments for transitional housing for veterans, Kelleher said.
He noted the state now offers 35 certificates for permanent housing for veterans through the Veterans Administration Supported Housing program, with the possibility of more such certificates being approved next year.
"When you look at the totality of the challenges around veteran homelessness, we're really making headway," Kelleher said.
The Factory Street units "will pretty much replicate the program and structure at Buckingham Place," Kelleher said.
State veterans officials have praised Buckingham Place as a model for providing transitional housing to homeless veterans.
Avery's Furniture has been described as a downtown icon. Bob Lavoie and his son Steve have owned the business since 1992. Bob Lavoie said he closed the store so he could retire.