As if ice storm wasn't enough, snow on the way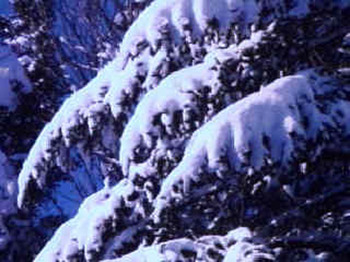 Oh, the stormy weather has only just begun.
On top of the fallen and broken limbs and low-hanging power lines, meteorologists are predicting 2-4 inches of snow from a storm that was predicted to start around 10 p.m. Tuesday and stretch into today. That could be mixed with some sleet. As of 11 p.m., there was no snow falling.
"Probably enough to mess up the morning commute," said Frank Nocera, a meteorologist with the National Weather Service in Taunton, Mass.
Thursday should be quiet, he said, but there's the potential for a "significant snow event" Friday. Three days out is too far for accumulation predictions, Nocera said, but he expects it will be all snow and won't include sleet or freezing rain.
David Fredette, the interim director of Nashua's public works department, said the streets are cleared enough now that the damage from the ice storm shouldn't affect the department's snow-clearing operation.
"Most of the streets are cleaned up, so it shouldn't be too much of a problem for plowing," Fredette said.
At one point, wires and trees blocked more than 40 city streets, he said. Now only Chung Street at Main Dunstable Road and Glendale Drive are the only impassable area left.
"We're all prepared," Fredette said. "I hope it doesn't change to any freezing rain. We've had enough of that."