Are energy costs becoming a growing concern?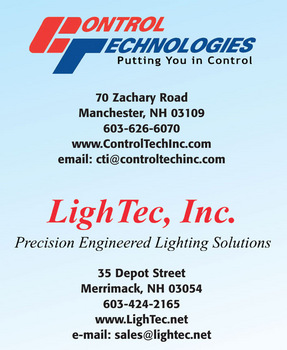 Studies show that most buildings can save over 20% on their energy costs. These savings result in your bottom line, making your business more profitable and competitive. It just takes looking in the right places to unlock the value.
With TAC EnergyEdge, a comprehensive energy-savings program, we can give your facility a thorough energy checkup, and recommend energy savings measures that will result in attractive ROI and paybacks. And once they're implemented, we'll follow through with service and monitoring to ensure that your energy savings are maintained in the long run.
Two local companies, Control Technologies, Inc. and LighTec, Inc. have formed an alliance to offer their 40+ years of combined experience to assist customers looking to reduce energy costs and greenhouse gas emissions while improving building comfort and performance.
Control Technologies, Inc. is one of the largest Systems Integrators in New Hampshire and Vermont, providing clients with innovative solutions for web-based facility automation, control of building environments, multi-site facilities management, and energy and operational costs reduction.
LighTec, Inc., is the state's largest energy efficiency lighting company that specializes in the development and installation of high performance lighting systems for schools, state and municipal buildings as well as businesses. LighTec offers a comprehensive design/build package that will capture the maximum energy reduction within the guidelines of the CORE utility incentive programs.
Call us today to analyze your potential energy savings!
Visit Control Technologies at www.ControlTechInc.com. Learn more about LighTec at www.LighTec.net.