Amherst searches for new principal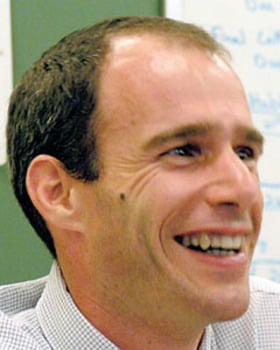 The Souhegan School Board is formulating plans to replace high school principal Scott Prescott, who announced this week that he will step down at the end of June.
The School Board will begin advertising and then will probably form a search committee, as it did when hiring Prescott, who replaced Ted Hall in 2005.
Souhegan School Board Chairman Steve Coughlan said Prescott notified the board last weekend.
"I thought he did a great job," said Coughlan, noting that the decision was entirely Prescott's. "I'm disappointed he won't be back next year."
In an e-mail, Prescott said he chose not to renew his one-year contract for personal reasons. "I made this decision as I feel there is an imbalance between work and my personal life with which I am not comfortable," Prescott wrote in a letter to the board.
Prior to becoming principal, Prescott served as Souhegan's dean of faculty for four years, and taught math at the school for five years. He has been an educator for the past 22 years.
The principal search will be discussed at the next Souhegan School Board meeting, scheduled for April 16.