Active seniors thrive with new lifestyle options
Diverse amenities, ideal locations provide variety of active options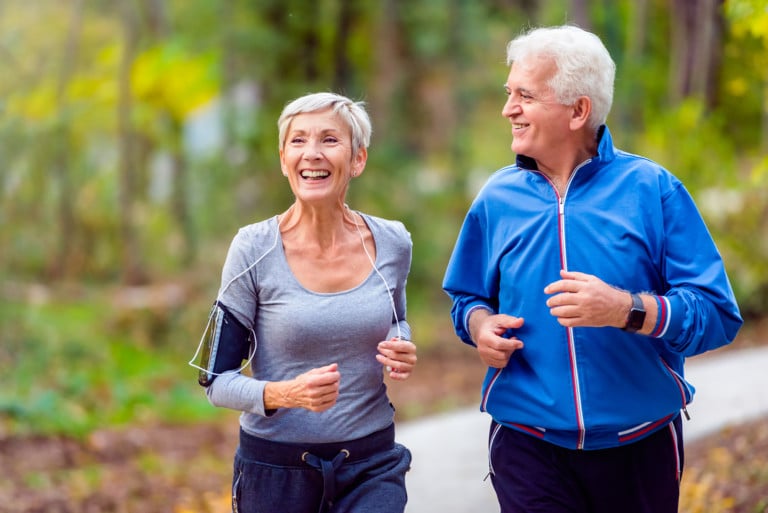 There was a time when life as a 55-plus Granite Stater may have meant limited opportunities. Those days are long gone.
A wide variety of cultural opportunities and seemingly endless opportunities for active outings make living in New Hampshire's senior communities a gratifying, rewarding experience. We reached out to two experts to learn just how fulfilling and convenient senior living can be.
Our experts:
What are some of the amenities and activities available at Silverstone Living communities — Hunt Community and The Huntington at Nashua?
Elliot: "At both our communities you can work out in our fitness center alone, with friends, or with our on-site personal trainer. Check out a book from one of our two well-stocked libraries, or enjoy one of your own hobbies. Swim a couple of laps in the pool at The Huntington at Nashua. If you want to look and feel your best, visit our in-house beauty salons! We also offer many off-site trips to museums, theaters and restaurants. Most importantly, we listen to feedback and continually update our offerings to meet the evolving interests of our residents."
In what ways does the location of the Hunt Community and The Huntington at Nashua provide community members with access to unique activities?
Elliot: "Hunt Community is located in downtown Nashua, just steps away from many locally owned shops and restaurants. There is always something to do, from the Nashua Holiday Stroll to the weekly farmers market. The Huntington at Nashua is located in south Nashua, minutes from the highway and easy access to Boston or New Hampshire's Lakes Region. Both communities offer convenience to all New England has to offer."
What types of activities are led by the on-site personal trainer?
Elliot: "We have a full-time dedicated fitness coordinator at both Hunt Community and Huntington at Nashua. They lead a variety of fitness options to the residents, including one-on-one training, water aerobics, walking classes, yoga, strength training and many other classes. There is a program for all ages and abilities!"
What's unique about living in a RiverWoods Group Community?
Toomey: "RiverWoods was created by residents for residents, and our communities are characterized by the fact that residents determine how they want to live their lives. Our residents run many of the enterprises on campus, including the country store, newspaper, in-house TV station, and they initiate and manage the more than 65 committees around campus. As independent residents, they enjoy freedom from the chores of home ownership and accessibility to many people who enjoy similar interests.
"RiverWoods Durham is the newest community built in the Seacoast by The RiverWoods Group. It opened in November of 2019, and the new residents who have moved in have already formed a large number of committees and interest groups. They partake of free daily fitness classes, and are organizing the on-campus library and country store, which are run by the residents, and are also determining materials to stock the new art center. Other residents are out skiing on the trails nearby and starting to explore the many activities available to them at UNH.
"RiverWoods Exeter is located just 20 minutes from the beautiful New Hampshire seacoast, and is an hour from the White Mountains as well as the dynamic city of Boston, full of cultural, sporting and historical attractions. The New Hampshire seacoast is a desirable destination and offers a relaxed lifestyle with all the delights of New England."
Can you tell us about the $14 million renovation completed last year?
Toomey: "The renovations include a 5,000-square-foot addition for a multipurpose room and fully appointed fitness center. The dining room and common areas, along with many of the Independent Living homes, have been completely renovated. This is an ongoing process that allows new residents to choose the finishes in flooring, granite or quartz countertops, and appliances as they move in. In the coming year, the exterior of the building and our health center will benefit from renovations and bright, fresh hallway space."
How does Birch Hill's location allow residents to stay active?
Toomey: "Birch Hill is located on 29 wooded acres in the north end of Manchester — yet only 10 minutes from downtown. Our residents stay active walking and jogging the trails on campus, or in the 640-acre Cedar Nature Preserve, located across the street where there is ample opportunity to observe some wonders of nature. There is also a group of cyclers at Birch Hill seen riding in the area in warmer seasons."