A tale of two lawmakers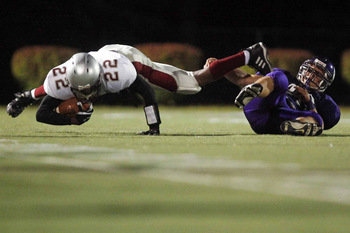 Much has been written, in this newspaper and elsewhere, of the inconsistent nature of the state Legislature's ethics rules. Of chief concern is how they leave the door wide open for lawmakers with obvious conflicts of interest to vote on issues linked to that conflict.
At this point, the only remedy is to leave it to the judgment of the lawmakers themselves to decide whether they should be recused from voting. That's because legislators in their collective wisdom decided that, as long as you let the voters know that you have the conflict – whatever the conflict – you can go right ahead and vote. That means even if you stand to benefit financially from your vote on a bill – or your spouse or another close family member can benefit – you can go right ahead and do so, as long as you let us know ahead of time.
Perhaps when the rule originally came to being 15 or so years ago it made sense. But the only reason it did was because there were absolutely no rules – zero – governing how to deal with a legislator's conflict. Now, in the light of the 21st century, the rule seems more like an invitation for lawmakers to ignore their conflicts when they vote on issues that really should be too close for comfort.
The most recent example comes from Sen. Peter Bragdon of Milford. A member of the committee determining how to price the cost of an adequate education in New Hampshire, he should be commended for his decision to recuse himself from voting on issues relating to kindergarten, but his decision to remain on a panel working directly on the kindergarten issues is troubling.
Bragdon is chairman of the school board in Milford, one of the towns in New Hampshire that doesn't have public kindergarten. And his wife is director of a private kindergarten in Milford. It's simply not enough for him to merely refrain from voting on the issue when he has such a direct financial interest in whether or not the state mandates providing public kindergarten to every child.
Bragdon's may be the latest example, but it is certainly not the only one. A couple of weeks earlier, the House Commerce Committee voted on a bill that would put restrictions on payday loans. Rep. Tara Reardon, the committee's chair, voted along with other members of the committee, which decided to recommend to the full House a measure that is more favorable to the payday loan industry. Reardon's father-in-law is a lobbyist for the industry, and her husband has in the past worked directly for the industry. The vote was 15-9 in favor of the industry-supported payday loan measure. There was no reason for Reardon to cast her vote on the matter.