A proposed casino will ultimately be in the hands of state Legislature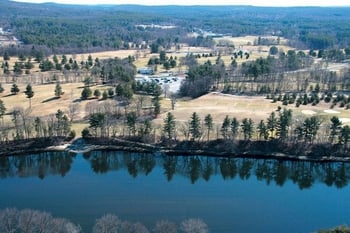 CONCORD – Do an unprecedented fiscal challenge facing state government and a
respected new suitor improve the odds the Legislature will finally embrace a dramatic expansion of legal gambling?
Gov. John Lynch confessed that his comprehensive plan to balance the next two-year state budget made a raft of tough calls: laying off state workers, slashing local aid, shelving popular programs, shutting down courts and liquor stores, and raising many taxes and fees.
"This is a difficult budget filled with hard choices, but it is a budget that meets state government's core responsibilities,'' Lynch told the Legislature on Thursday.
"No cut was easy to make. But we strived to make cuts responsibly and strategically to ensure state government is stronger and better able to fulfill its priorities in the future.''
Some ardent opponents to expanded gambling fear this could be the year lawmakers come to see slot machine parlors and casinos as a low-risk
escape from painful budget cuts and higher taxes in the midst of a deepening recession.
"Sometimes, if I wonder whether enough of us understand how blessed this simple state is with a lifestyle which is the envy of others,'' said state Rep. Andrew Peterson, R-Peterborough.
"I don't see New Hampshire wanting to be more like the rest. I see Washington looking our way in awe at the hard, careful work that's been done over generations in this very building to preserve what makes us special.''
Gambling advocates such as former Hudson Republican state Sen. Robert Clegg believe the casino plan announced by owners of Green Meadow Golf Club in Hudson could help to end decades of gambling opposition from the House of Representatives.
"I've felt for a long time this could happen if we combine the built-in audience that would come to slots at the tracks with a high-end casino and convention center that would attract a whole different clientele of regular customers and tourists,'' Clegg said.
The policy think tank at the University of Massachusetts Dartmouth concluded 80 percent of those from eastern New England who spend $750 million a year at the two Connecticut casinos won't go to a slots parlor.
"They are attracted to the quality and atmosphere of a resort casino, table games and other forms of non-gaming entertainment,'' Dr. Clyde Barrow wrote in a 90-page report that Green Meadow's Sagamore Crossing developers paid to have prepared.
"A casino's only strategy that relies primarily on local convenience gamblers will also leave New Hampshire more vulnerable to competition from Massachusetts.''
Toughest assignment
For months, the Coalition Against Expanded Gambling has braced for its toughest assignment to convince legislators that using gambling as a funding solution is built on a shaky financial foundation that's rife with social costs.
"We're up against some incredibly powerful, moneyed interests determined to twist the facts to make their proposal irresistible,'' coalition Chairman James Rubens said recently.
That's why the coalition got off the first shot with radio and Web ads in a paid media war that seeks to mobilize the public to their cause.
"The stakes are higher than they've ever been,'' said Paul Young, a media consultant with Calypso Communications who's working with the anti-gambling coalition.
Last week, Lynch reiterated his agnostic view on the subject, which simultaneously emboldens opponents and gives supporters some glimmer of life.
"I remain skeptical of expanded gambling and how it will affect New Hampshire's quality of life,'' Lynch warned. "I urge you to give careful and deep thought to any such proposal and the long-term impacts it may have on New Hampshire.''
Over four years, the sure-footed, cautious Lynch has neither ruled expanded gaming in or absolutely out. This has been enough to satisfy law enforcement leaders determined to block it and Democratic legislative leaders who'd prefer to avoid it.
And it's circumspect enough to keep the gambling debate alive, in contrast to the clamor for an income or sales tax that Lynch has effectively silenced from day one.
Meanwhile, a University of New Hampshire poll conducted last week reaffirmed gambling as the "least unpopular'' option for raising revenue. Options included:
n Gaming: 47 percent would more likely elect a candidate who supported it, 31 percent would less likely choose that candidate, 18 percent said it would make little difference and 4 percent said they didn't have an opinion.
n Income tax: Only 24 percent would back a candidate choosing that option, 64 percent would oppose that candidate, 9 percent said it made no difference and 3 percent had no opinion.
n Sales tax: 31 percent would get behind that candidate's choice, 57 percent wouldn't, 10 percent said it didn't matter and 2 percent had no view on the matter.
UNH Survey Center Director Andrew Smith said the worsening economy hasn't altered the status quo.
"There has been little change in how New Hampshire adults feel about these issues over the past 10 years,'' Smith said.
Past failure
The casino option has never gotten off the launch pad in Concord.
Clegg said that until now, this option had only been theoretical. Indeed, legislators have proposed North Country casinos in the past, only to watch owners of targeted resort hotels publicly dismiss having any interest in one.
"The Legislature finally has a willing bidder in a company with a proven track record of building some of the finest golf courses in the Northeast,'' Clegg said.
Neither camp will have to wait for an initial verdict.
The House Local and Regulated Revenues Committee is expected to pass judgment by the end of this week on two gaming bills, including the one Clegg put forward on Green Meadow's behalf through Rep. Frank Emiro, R-Londonderry.
State Rep. Mary Beth Walz, D-Bow, chairs the new panel created two months ago by House Speaker Terie Norelli, D-Portsmouth, in part to give renewed focus to gaming legislation.
"We've spent every available moment poring through the details to give these bills a full airing,'' Walz said.
Another gaming lobbyist said Walz has given proponents a fair shot but he is pessimistic about the committee's impending recommendation.
"At the end of the day, this committee looks to have been built to knock us down,'' said the lobbyist, who asked in light of such candor that he not be identified.
State Sen. Lou D'Allesandro, D-Manchester, assures that any momentum for gambling would start in his legislative body, as it has in the past.
The Senate will consider D'Allesandro's private-sector model with slots at racetracks and resort hotels along with a state-run gambling system from state Sen. Ted Gatsas, R-Manchester.
D'Allesandro is unsure whether Clegg's gambit has helped or hurt gambling's fortunes.
"This could either be the straw that breaks the camel's back or the answer we've all been looking for,'' D'Allesandro said. "It's really too early to know for sure.''
Funding options
Lynch offered a balanced budget, but Senate advocates for gaming are expected to harp on questions about the governor's blueprint to enhance their prospects.
The governor wants to make use of $110 million in surpluses of the Joint Underwriting Association, which legislators created 30 years ago to offer doctors affordable medical malpractice premiums.
The JUV has since been extended to offer commercial liability coverage to hospitals and other businesses in the health-care field.
Insurance agency rules, however, state the only way to spend this surplus would be in lower insurance premiums and not to plug a massive hole in state government finances.
"We're talking about a pretty brazen money grab if the state goes this route,'' said Republican State Chairman John H. Sununu, a dependable opponent of expanded gambling.
Lynch would suspend $74 million in annual grants to local communities with a murky pledge that federal stimulus money will more than replace the lost entitlements.
And Lynch asks that lawmakers jettison 300 state workers and at the same time take from them their legal right to take the place of a less senior employee.
The State Employees Association has done more than any other labor group to put Democrats in charge of the House and Senate for the first time since the Civil War.
For his part, Lynch invited lawmakers to choose a different budget path provided it leads to the same place.
"This budget represents one road map for how we can address our state budget,'' Lynch said. "It is not the only road we can follow. I look forward to working with you over the next four months, because I know we share the same goal: serving our citizens.''
D'Allesandro has one different route.
"The governor has given us a creative road map, and I've got one that creates jobs, stimulates the economy and gives us the opportunity to do some things as a state that many of us have always wanted,'' D'Allesandro said.
Peterson said lawmakers need to understand that once they open the expanded gambling door, if it proves wrong for New Hampshire, there's no easy exit.
"We've not been exposed to the big dollars that drive this industry wherever it gains a foothold," Peterson said. "Before you know it, the state is so heavily invested, there's no way out."