A family affair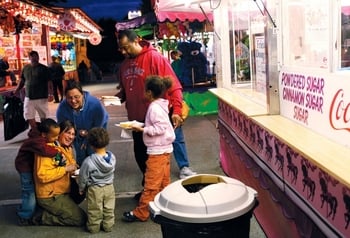 The Friends of Nashua High Athletics is holding its 18th annual Old Fashioned Family Carnival of Fun.
The event, held at Pennichuck Middle School, is geared toward the younger crowd, according to organizer Sue Morrissey. A funhouse, train rides, slides, merry-go-rounds and games are a few of the activities that are available, as well as refreshments. Only a few rides are made for older kids.
The carnival continues today from 1-10 p.m.; Saturday from 1-10 p.m. and Sunday noon-5 p.m. Tickets, which can be purchased at the carnival, are $1 each or 10 tickets for $9, 20 tickets for $17 and 36 tickets for $30.