3 sought over shoplifting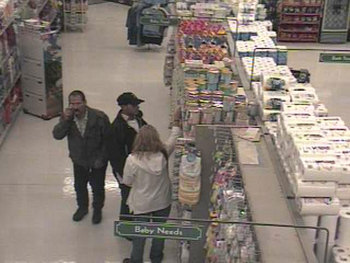 Police are looking for two men and a woman who allegedly stole almost 20 cans of baby formula from a local grocery store.
Police responded to the Hannaford Supermarket on Derry Road shortly after 6:30 p.m. Tuesday for a reported shoplifting, police said.
Officers were told that two men and a woman entered the store and went to the baby formula aisle, where the two men filled their coat pockets and the woman filled a cloth bag with 18 cans of powdered baby formula worth about $300, police said.
The suspects left in an older model, green Chrysler minivan with damage to the passenger-side door, police said.
Anyone with information or who recognizes the suspects should call Hudson police at 886-6011.
<