2011 Outstanding Women in Business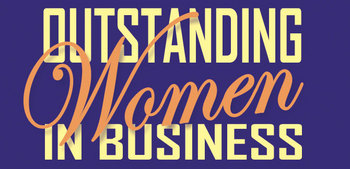 Welcome to NHBR's sixth annual Outstanding Women in Business Awards.
Presented with Centrix Bank, the 2011 awards celebrate the success and achievements of women across the state's diverse business community.
Each year we recognize six women who have truly excelled, not only in their professional lives, but as leaders and role models. While they come from different industries and walks of life, they share several things in common – extraordinary accomplishments, a strong sense of self and a belief that anything is possible. Their commitment and vision make them true leaders in their chosen fields.
More than 100 attended a private event on Feb. 9 at the Radisson Hotel Manchester celebrating the winners. Photos from the event
Maureen Beauregard — President, Families In Transition
As president of Families in Transition, Maureen Beauregard stresses the "transition" concept to the families that come to the shelter. With the support of FIT, families can work their way out of a life of emotional and financial hardship.
Beauregard, a Strafford resident, wife and mother, has worked to create one of the most successful nonprofit agencies in New Hampshire. Under her hand, FIT has expanded from owning one housing unit in 1991 to more than 10 today. Staff has increased from three employees to 53, and FIT's annual budget has increased from $100,000 to $4.6 million.
And, with its innovative OutFITters thrift stores, FIT was one of the first nonprofits to create a retail outlet as a self-sustaining, revenue-raising arm for its mission.
Not surprisingly, others also have recognized Beauregard's selfless work. She has been honored with awards by the New Hampshire Commission on the Status of Women, the Pastoral Counseling Services of New Hampshire, and with NHBR's own Business Excellence Award in the Nonprofit category in 2004.
As Stephanie Savard, Beauregard's nominator, said, "Maureen has dedicated her life to ensuring that homeless mothers have the supports that they need to overcome their difficult pasts and create healthy, happy and rewarding lives for themselves and their children."
Q. What made you choose your career?
A. I just happened upon it. I thought I was going to be a teacher, but I had a hard time sitting still within four walls. I tried social services and became a substance abuse counselor and then worked in child protective services. I loved those jobs, but they were very stressful, and after a while, I needed something different.
Then I answered an ad to design a transitional housing program for homeless women and their children. Eventually, that program became FIT.
In 1991, there were five women, their children and myself. Today, we have 10 buildings, with two more under construction. When those are done, we'll have space for 170 individuals and their families at any given time.
The organization just keeps growing. It's like a rock in a pond, with concentric circles of services.
Q. Did you have a mentor, formal or informal?
A. Every board member we've ever had has really taught me about different aspects of being a nonprofit or being a leader, and also has helped me grow as an individual.
I'm also smart enough to know I don't know everything, so I hire those that do. I'm a person who's not afraid to move forward. At FIT, we attract board members and staff who are not afraid.
Q. How do you approach balance in your life?
A. Having worked in very stressful environments before, I wanted to go to work and be really happy and go home happy. I have a husband and twin 11-year-olds at home – they are my passion, my everything.
Q. What has been your biggest challenge on the road to achieving your success?
A. I think it was learning who I am at home is the same as who I am at work. I had to learn not take things personally.
Q. What advice would you give to young women just starting their careers?
A. Don't let fear stop you from moving forward. Fear keeps people stagnant. Keep looking up and out, move through fear, and keep asking, "Why?" – Cindy Kibbe
Maren Boothby — Owner, Boothby Therapy Services
Maren Boothby opened Meredith-based Boothby Therapy Services, a provider of speech language and occupational therapy services to school districts, in 1997, driven by the need to find a better way to treat children whose therapy was often entangled in school budgets and insurance dictates. No less an impetus was her desire to promote work/life balance among speech language pathologists.
She achieved both goals through her company and a specially created scheduling algorithm called the Data Driven Needs Analysis, which pinpoints the amount of time a practitioner needs to work with a particular student. No such quantification previously existed before Boothby designed it. Besides ensuring that therapists spend the optimal amount of time with each student, the firm also actively strives to create a work environment that fulfills both the personal and professional aspirations of its therapists.
Outside of her business, Boothby serves her community of Meredith in many capacities, including as sponsor of a grant supporting
employee service projects and volunteering at the Winnipesaukee Playhouse, whose capital campaign she recently aided by purchasing $75,000 in tax credits. She also volunteers at her church.
To relax at the end of the day, Boothby loves to cook and entertain with her husband Christopher.
Her employees collaborated on her nomination, saying Boothby has worked "to empower women to continue to have a profound effect on the lives of children."
Q. What made you choose your career?
A. I come from a family of educators, so I had long expected to work in education. I always loved writing too, so I went to George Washington University for a degree in journalism.
In college, I shadowed a speech language pathologist I met through my husband-to-be Christopher, and found it was right up my alley.
This company, for me, is a giant lever for creating a positive impact on the world. I'm lucky I'm doing something so fulfilling.
Q. Did you have a mentor, formal or informal?
A. I have to say my mom is a wonderful mentor. One of the most formative experiences was learning how to write well under my mom's tutelage.
My husband Christopher – who owns the company with me – also played a huge role.
Q. How do you approach balance in your life?
A. My husband and I had enrolled in the year-long coaching program that is associated with the book, "E-Myth," when your business takes over your life. During the process, you learn to really focus on what is most important in your life, your "Primary Aim."
Mine is to have a positive impact on my immediate community in both small and significant ways every day.
Q. What has been your biggest challenge on the road to achieving your success?
A. For me, it was moving from being a practitioner to being a manager. I had to learn to "mentor the mentor."
Q. What advice would you give to young women just starting their careers?
A. I would encourage young women to read everything that they can get their hands on to generate new ideas. It makes such a huge difference in my personal and professional life.
I also think having a coach or some sort of a mentor is a fabulous thing. – Cindy Kibbe
Robin Comstock — President, Greater Manchester Chamber of Commerce
During Robin Comstock's tenure as a flight attendant, she spent so much time overseas her health club memberships were in Paris and London. But after 11 years of jetting around the world – during which time she met her husband John, also a flight attendant – she quit the job, launching her career with what would become her professional passion, the chambers of commerce.
After serving in executive roles at both the chambers of commerce in Dover and Portsmouth, Comstock became president and chief executive of the more than 1,000-member Greater Manchester Chamber of Commerce, a role she still holds today as it enters its centennial year.
While presiding over the state's largest chamber, Comstock has created a new membership model and marketing campaign, established an off-site Manchester visitor's center and the state's first-ever college consortium, all while forwarding the organization's mission and acting as liaison to public and private sector officials. The Nottingham resident and mother of a college-aged son also has a long history of community involvement, currently as board member of Intown Manchester, the state Department of Resources and Economic Development advisory board and more.
"She wants to make our city and state a better place to live and work," wrote Gemma French, Comstock's nominator and vice president of marketing at the Manchester chamber. "She strives every day to do that through consensus-building, connecting people and opening up doors from one person to another."
Q. What made you choose your career?
A. My mother would always say to leave the world a better place for having had your fingerprints upon it. I wanted to commit to something larger than myself.
At my first chamber networking event, the president came out. She started talking about the chamber's involvement in the community. I said, "That's the job I want."
Q. Did you have a mentor, formal or informal?
A. There have been so many men and women in Manchester. I have been blessed. One of the great fortunes of the chamber, we are these little business operations with an unlimited source of knowledge and support. They only want to see me succeed.
Q. How do you approach balance in your life?
A. It's really, really hard. I do feel that, first and foremost, it's about people, not things. And so for me, my first priorities are always my family. Of course, the people I interface with work are important to me too.
I think it's hard to balance it all, but I think who ends up getting lost in it is yourself. I gave up on some things for me.
Q. What has been your biggest challenge on the road to achieving your success?
A. Resources are always a challenge – pulling the right people together at the right time who have the right skill set, the right talent and a belief in the vision to be impassioned and motivated. I think one of the biggest challenges for me to learn is you can't do all things at all times.
Q. What advice would you give to young women just starting their careers?
A. Choose your mentors and observe every aspect of their behavior, shape the things you admire and respect, discard the things you have no use for. Sometimes observation is the best teacher. – Kathleen Callahan
Andrea Johnstone — Attorney, Bernstein Shur
As co-chair of the Labor and Employment Group at Bernstein Shur, Andrea Johnstone regularly counsels New Hampshire businesses on how to stay on the right side of employment and labor law.
Her expertise has not gone unnoticed. The wife and mother of two teenage boys has been recognized since 1995 in Best Lawyers in America and by Chambers USA for her work in employment and labor law. Throughout her career, Johnstone also has demonstrated a deep commitment to community, serving on the boards of several
nonprofits, where she has developed relationships she calls "invaluable" to her private and professional lives.
After launching her career as a New Hampshire Superior Court law clerk, Johnstone joined the Concord firm of Gallagher, Callahan & Gartrell, where she became a shareholder within a few years and chaired its Labor and Employment Law Practice Group for nearly a decade. In 2006, the Hopkinton resident moved her practice to Bernstein Shur's Manchester office, where she is currently a shareholder and has helped to triple the number of office staff and recruit key corporate clients.
"Not only is she an outstanding lawyer, she is an exceptional person," wrote former New Hampshire Chief Justice John T. Broderick in endorsing Johnstone's nomination. "Her opinion is respected by corporate management throughout New Hampshire and beyond."
Q. What made you choose your career?
A. I wish that I could tell you it was an intentional choice, but like so many things, it was luck. I was very fortunate to interview for the position at Gallagher, Callahan & Gartrell. When they made me the offer, they asked if I was willing to be an associate in the Labor and Employment Practice Group, where they had an opening. They assured me I would work closely with attorneys in the litigation department, so I had a hybridized practice.
Q. Did you have a mentor, formal or informal?
A. I had a number of individuals I went to to brainstorm. Learning that it was important to build up that network of trusted friends, advisers and resources, who provided a sounding board for the things that come across your way – that was key.
Q. How do you approach balance in your life?
A. I've been fortunate that my kids have a caregiver who has been in both of their lives since they were born who, as far as we are concerned, is a member of our family.
I also have an extremely devoted husband to my kids. We really operate as a team. We do not have a household in which grownups do X, Y and Z and the kids are along for the ride.
Q. What has been your biggest challenge on the road to achieving your success?
A. One of the challenges has been managing how quickly technology has changed and the inundation of information that we all receive through e-mail and increased professional demand. That 24/7 work life that is out there, and trying to continue to live up to the professional expectations but at the same time setting boundaries that allow you to be healthy and be responsive to the other parts of one's life – that is the challenge.
Q. What advice would you give to young women just starting their careers?
A. Develop that support network of mentors and professional friends, and to recognize that there isn't a right way to achieve their professional goals. Recognize that each individual's path to success isn't necessarily the same. – Kathleen Callahan
Karen Pollard — Economic Development Manager, City of Rochester
As Rochester's economic development manager since 2003, Karen Pollard has been a driving force in helping to bring back some of the bloom to the Lilac City.
Pollard, who in her job has helped to attract and expand many businesses in the state's fourth-largest city, also has been instrumental in creating the Granite Ridge Industrial Zone business incubator and spearheaded its Main Street Community initiative.
Pollard supports her community of Rochester, serving as an active board member of the Rochester Rotary Club, and previously serving on the boards of the Swift Water Girl Scouts Council and the Rochester Opera House, among many others.
At the state level, Pollard has been appointed to several commissions by Gov. John Lynch.
For all her hard work, Pollard has been recognized by numerous agencies, including being named Special District Champion for 2009 by the U.S. Small Business Administration.
When Pollard isn't building Rochester's economic bridges, she said she enjoys cooking in what her family lovingly refers to as their "kitchen stadium," a la the hit cable cooking show, "Iron Chef."
One of her nominators, Richard Lundborn of Norway Plains Associates, said Pollard's "willingness to think outside the box … paired with her tenacity has created some really unique solutions for new and existing business."
Q. What made you choose your career?
A. This is really my second career. I had been a retail executive for many years, and did a lot of traveling. One day, when my son was 1 1/2 years old – he's now 18 – he asked my husband, "Can we go to the airport? I want to see Mommy."
I knew then I really needed a change.
Eventually, I worked as marketing director for Warren County in New York. I really loved helping communities to become more vibrant and to open businesses.
I came to Rochester in 2003 from Minnesota. Economic development isn't just about Rochester, but a much bigger picture.
Q. Did you have a mentor, formal or informal?
A. While attending the University of Oklahoma's Economic Development Institute, I was assigned a mentor, Michelle Keller. She was able to talk to me about the bigger picture of economic development. It hasn't been about smokestack-chasing and backroom deals for a long time.
Traditionally, it had been a men's field, but women have such an ability to communicate and think about community-building.
Q. How do you approach balance in your life?
A. It's a constant effort to do that. You really have to plan and look for opportunities to be together.
Q. What has been your biggest challenge on the road to achieving your success?
A. I've relocated long distances many times. When I came to New Hampshire from Minnesota, I was unknown and had to make new
connections both at the local and state level.
Q. What advice would you give to young women just starting their careers?
A. Don't be afraid to ask questions or say what you think. Too many good ideas don't get voiced because a person is unsure or a little intimidated. – Cindy Kibbe
Teresa Rosenberger — N.H. state president, FairPoint Communications
When Teresa Rosenberger recommended to FairPoint Communications that the company appoint a president in New Hampshire, she provided a list of potential candidates with no idea she would be offered the job.
Rosenberger became president of the company at a difficult time, just after it entered bankruptcy and with a workforce that had strenuously fought the sale of Verizon to FairPoint.
Rosenberger has worked tirelessly over the last year to restore the company's image and workforce morale, meeting personally with elected officials, concerned citizens and employees, listening to their concerns and representing New Hampshire's interests to the parent company, which has since emerged from bankruptcy.
Rosenberger has always been interested in government relations, launching her career in the speechwriting office at the White House during the Nixon administration. (She later worked as a speechwriter in the Ford and Reagan administrations.) In 1991, she moved to New Hampshire, working at McLane, Graf Raulerson & Middleton and subsequently Devine Millimet, where she headed up government relations for FairPoint.
The longtime Concord resident, wife and mother of three grown children has chaired several organizations, including the YMCA of Concord and the New Hampshire Historical Society. "Teresa has become a top executive in a total trial by fire," writes Susan Duprey, Rosenberger's nominator and a shareholder at Devine Millimet . "She has made it through with grace and a large amount of success by calling upon her own internal resources."
Q. What made you choose your career?
A. I love public policy. I love trying to solve problems, and make a better country to live in, so that really both us New Hampshirites and Americans have a great quality of life.
Q. Did you have a mentor, formal or informal?
A. The women where I have worked have really been the mentors and the guiding light. That really started when I was at the White House, where there were a number of women in prominent positions. They were very good at sharing with us young girls that women could do anything they wanted.
Q. How do you approach balance in your life?
A. I try to eat well. I try to exercise daily. I try to get as much sleep as one can. I value my family and friends, and I will say family comes first and I always have to be there for my family. Quite honestly, you can't be successful if you don't have balance. You've got to walk out the door, leave it at the office and let yourself enjoy another aspect of life.
Q. What has been your biggest challenge on the road to achieving your success?
A. Really, the balancing is the biggest challenge. Truly balancing family and being a supportive spouse, doing your job and keeping your friends. Balance is hard. It's a real challenge. You only get one shot at raising your kids well. There were years that I tried to find anything I could do in a part-time capacity.
Q. What advice would you give to young women just starting their careers?
A. Get involved in community. You just never know who you're going to meet and who's going to impact your life in what way. Look for the opportunities in life – when the door opens, go through it. If you see an opportunity, take it. Don't be complacent. – Kathleen Callahan