150 foreclosed NH homes to be auctioned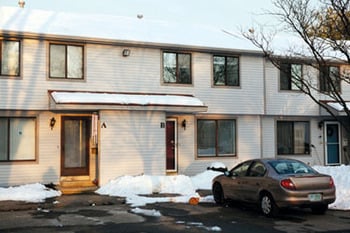 More than 150 foreclosed New Hampshire homes will be up for sale at a public auction in Bedford on Saturday.
Banks looking to unload their growing inventories have hired national auctioneer REDC Group to sell as many of these properties possible in one day, in what could be the largest foreclosure event to reach this area.
These auctions are prevalent in states like Florida, California and Arizona, where foreclosures have reached crisis level, but uncommon here, despite a tripling in annual foreclosures since 2006.
There were at least 3,200 foreclosures in New Hampshire in 2008; however that accounts for less than 1 percent of homes in the state. In Miami, by comparison, nearly 25 percent of homes are in foreclosure.
Saturday's auction in Bedford will be a live simulcast from the main event in Boston, meaning the auctioneer will not be physically present but attendees will be able to place live bids just the same.
The local event takes place at the Quality Inn & Wayfarer Convention Center, 121 S. River Road, and begins at 9:30 a.m. It is expected to last well into the afternoon or evening.
"It will be very lively, very exciting, very fast paced," REDC spokesman Rick Weinberg said. "Prices are so low . . . banks and lenders are so motivated as a seller to get these properties off their books."
Bargain hunters, investors and curiosity-seekers are all invited. But those looking to make a purchase must bring a $5,000 cashiers check made out to themselves to cover closing costs, Weinberg said. A mortgage pre-approval letter doesn't hurt, but lenders will be on site for spot approvals, he said.
A total of 429 homes in New Hampshire and Massachusetts will be up for sale; 153 of them are in New Hampshire. Starting bids range from $500 for a property valued at $165,800 to $139,000 for a $700,000 home.
Locally, there are six properties for sale in Nashua, two each in Merrimack and Wilton, and one each in Hudson, Litchfield and Windham.
REDC is a real estate company that branched into foreclosure auctions during the recession of the early 1990s, Weinberg said.
The company travels around the country hosting auctions and receives a cut of the proceeds from the banks.
In 2007, the company auctioned about 5,000 homes for a total of about $1 million. Last year, it sold 32,799 for some $3.4 billion.
The company's last and only event for New Hampshire and Massachusetts was March 29 of last year.

Tackling foreclosure auctions
Foreclosed homes tend to sell for 20 percent or more below market price, which means they can be a great investment. But they can also be big money traps.
Sometimes the former homeowner leaves them in disrepair. And if the property is purchased at auction, major problems may be unforeseen. Many experts advise against buying at auction at all. But if you're willing to take the risk, here are some things to keep in mind:
n Do your research. Find out where the property is located and drive by. Make sure it's in a neighborhood where you want to live. Chances are, you won't be able to tour the property, so consider asking a real estate agent you know to do some background research. Or, talk to neighbors about the home to find out if they know of any major problems. Does the property flood? Is the roof 30 years old?
n Be aware of the risk. You're bidding on something you probably haven't seen and without a home inspection. Even if you do all your homework, know that you could be walking into problems you didn't imagine. You can never know exactly what to expect.
n Research home values ahead of time. If you're buying property site unseen, at the very least you want to make sure you're getting a good deal. Homes at auctions often sell for as much as 40 percent below their value, but simply being sold at auction does not make a property an automatic bargain.
n Budget carefully. Don't allow yourself to be lured in by a low price unless you have the money to complete any necessary repairs. Make sure you can afford to pay two mortgages (or the mortgage and your rent) if repairs need to be made before you move in. If you're banking on the property as an investment, don't plan on a quick sale.
Compiled by staff writer Ashley Smith from SmartMoney.com, ABC News, CNN